F/I: Space Mantra  (Sorcerer) LP
Sorcerer Records present a reissue of F/i's Space Mantra, originally released on RRRecords in 1988. First time on vinyl for nearly 30 years for this classic slice of American space rock. Milwaukee's F/i have been an ongoing concern since 1981, pioneering a certain brand of experimental rock which encompasses elements of industrial and psychedelic space-rock sounds. Originally a purely electronic outfit heavily influenced by Throbbing Gristle and prolific in the underground tape scene, they made the transition to "rock band" in the mid '80s, and for many, 1988's Space Mantra LP remains the high point. With fuzzed guitars, metronomic rhythms, swirling synths, and occasionally bucolic forays into blissful acoustics, it's a masterful take on cosmic music during the Reagan years. It was previously only ever released on LP once by the famed RRRecords label. RIYL: Hawkwind, Amon Düül, Causa Sui, Cluster. Edition of 500.
1 Nice It Up 3:53
2 Level Vibes 3:43
3 Inna Dance Hall Style with Billy boyo 3:29
4 Is It True 3:20
5 Poor Man Pickney 3:21
6 Slice Of The Cake 3:48
7 No Vacancy 3:40
8 Give Thanks And Praise 2:47
9 Buy Out The Bar 3:41
10 How Could I Let You Get Away 3:49
11 We A Fi Live 3:29
12 Harbour Shark 4:03
(more…)
A 12 member jury a short while ago delivered the verdict in the Sam M Gibbons building in Tampa which houses the United States Middle District Court, Florida Division.
9780566088636 0566088630 Action Learning for Managers, Mike Pedler 9780194788854 0194788857 Oxford Bookworms Library: Level 1:: …
The album was first issued in limited quantities in Jamaica on Minott's Black Roots label in 1979. It was issued in the United Kingdom on the Island Records subsidiary, Mango, in 1980, and also on the Gorgon label. [6] It was issued on compact disc in 1990 by Mango Records.
Gildan Ultra 100% cotton t-shirt, pre-shrunk jersey knit, weight 200g/m². Classic fit with taped neck and shoulders.
I thought Bob Marley was a folk singer when I first heard of him around the time he died. I wasn't entirely wrong, but it wasn't until college that I learned from a couple dreads with a radio show that there was more to reggae than Marley. A couple decades later, I've absorbed hundreds of albums, visited Jamaica, read a dozen books on it, and participated in reggae discussion forums. Yet I still feel like I don't know much. Since the early 1960s, there has been an unprecedented proportion of talented active musicians in Jamaica. I wouldn't be surprised if musician was the top occupation, at least through the 80s. Every year previously unknown gems are being unearthed and reissued. The vast quantity of records made during the crazy and chaotic era of reggae's 70's peak guarantees this will continue for some time. My list is hardly definitive. It shows my obsession for Toots & The Maytals, and my preference for quirky, lesser known albums by Rico, Justin Hinds, Cedric Brooks, Ijahman and all things Lee Perry . But if your only point of reference is Bob Marley (whom I love and is well represented), or you've only associated reggae only with annoying hackey sack-tossing college trustifarians, you'll find some rewarding stuff here.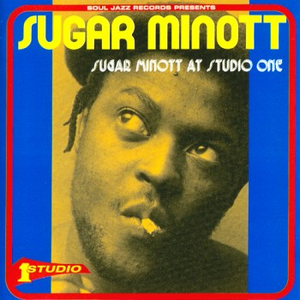 trtqn.anc7b.us